47s miscellaneous
The "German" 47s:
No 30,
Rudolf Uhlenhaut and Dr. Liebold looking at a well known contemporary high performance mid engined car in a very early stage of the development of the famous Mercedes C111 they where responsible for. Liebold later denied any knowledge of 47GT-30.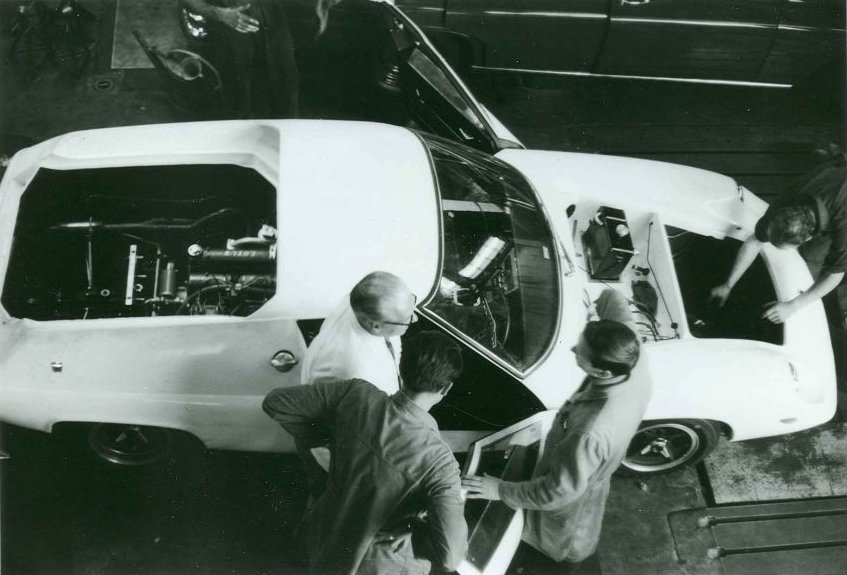 Naumann
To help with making up ones own opinion about inspiration processes C111/2 suspension is pictured here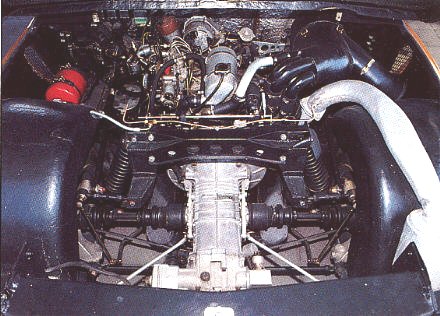 Ordered by Ing. Waxenberger through Daimer Benz Ltd., she was run in on DB Einfahrbahn by J.Bensinger and F. Naumann, Cosworth engine was then overreved during first test drive, with spares unobtainable she was desintegrated, intensively investigated and measured. Some test engineers got permission to fit a 2000 BMW street engine and drove the car in traffic for a while. After a couple of weeks she was sold to Dr. Nallinger`s son in law. He then failed to register the car for the road and lost interest. The car was bought by Dieter Buchholz (s.b.) sans engine as a spare car for little money.
No 73,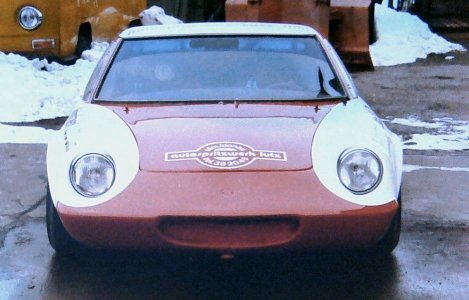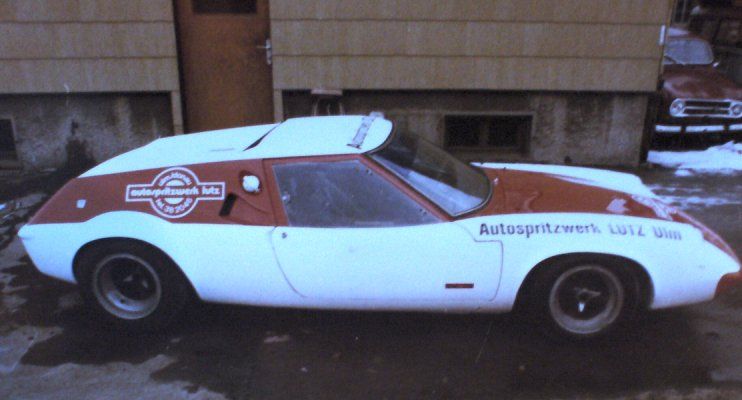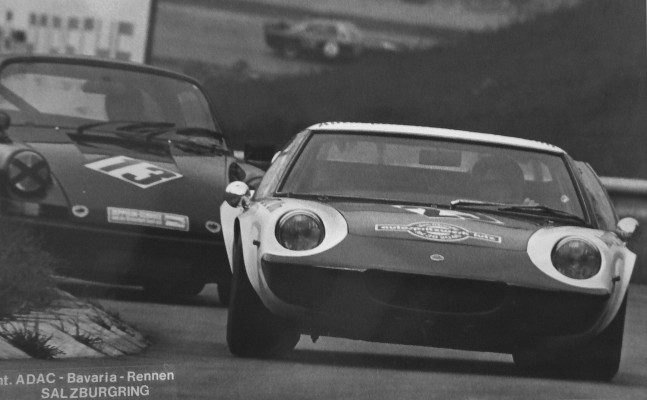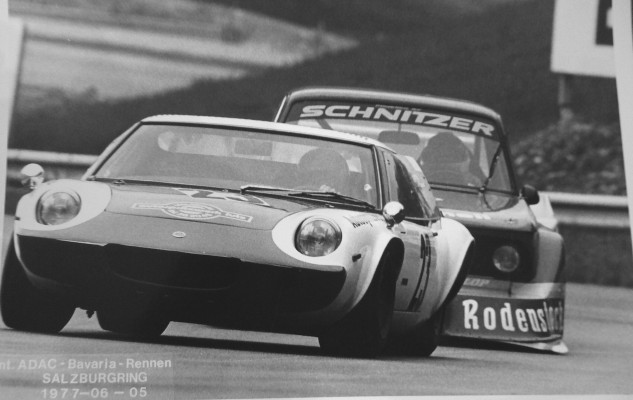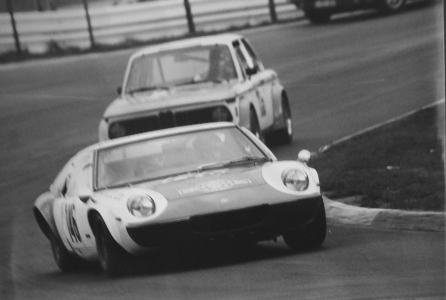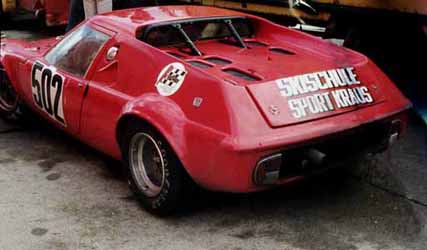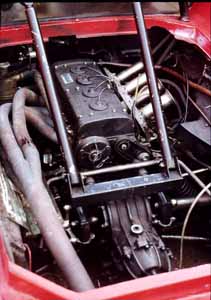 H.Schreiber
Flugplatzrennen Ulm/Leipheim 1979
Car was bought from Fribourg located ex-Jo Siffert Inter garage with big brakes and a FVA. She was raced intensively troughout the seventies by her third owner Rolf Wurst from Ulm/Germany. 1979 she was sent into the armcoes by a backmarker and repaired with a S2 front by J.P. Wälchli. End of 1983 season the engine was sold seperately and the chassis went to Reutlingen, Baden-Württemberg, where she got ahead in progressive neglection and decay.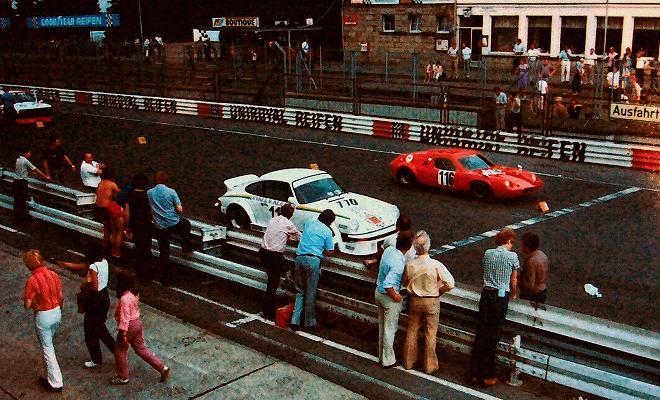 Nürburgring Südschleife 1979
and No79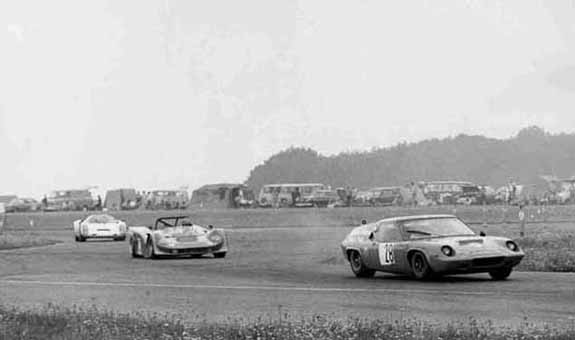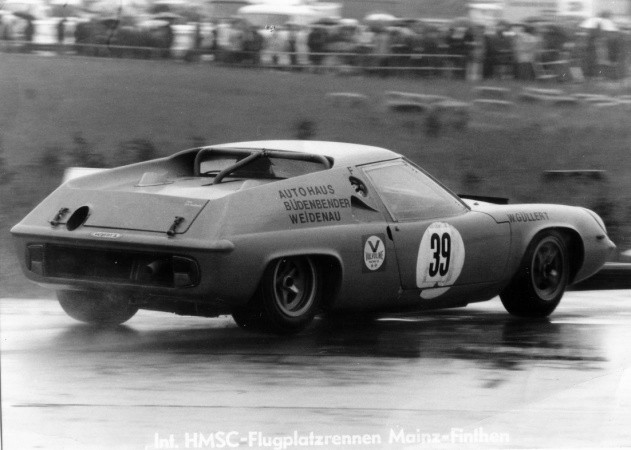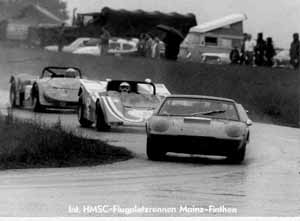 Kotauscheck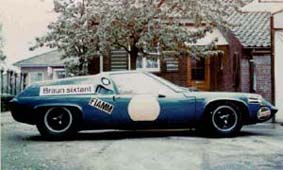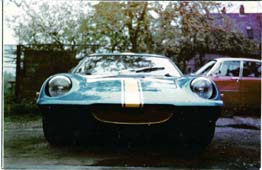 Deutscher Wagenpass No 79
Car was bought from T.Kinsbergen as 47GT-17/79 by Dieter Buchholz. Buchholz and Hermann Unold raced her in 1968 with mixed results and additional dammage. She had been equipped with a Tecno F2 220 hp BDA engine ex-Cevert bought from the Pedrazani brothers. Chassis was found to be too soft to give adequate road holding. She was sold to W.Güllert who raced her for a season and sold her remains to Bill Friend and G.Stellwagen in 1984.
This is what Mr Buchholz wrote in 2001, a record of the past from a real period 47 racer
Hallo die Herren Dietz,
ja da kommen noch ein paar Erinnerungen zurück. Je älter man wird, um so mehr soll ja das Langzeitgedächnis besser werden. Das "mein" blauer 47 zerteilt wurde, ist mir nicht bekannt. Vom Herrn Schreiber weiß ich, daß er den aufbaut. Bald fertig? Zu den F2 Motor ist zu sagen: Francoir Cevert (Ist glaube ich in Kanada im F1 tötlich verunglückt) und Reggazoni fuhren F2 bei Tecno, den Pedrazanibrüdern. Dort habe ich den Cosworth F2 1,6 Liter damals gekauft. Ca 220 PS, sehr zuverlässig nannte sich BDA? Bin nicht sicher. Die gingen dann auf 2 Liter in der F2. So ein Motor ist heute wirklich unbezahlbar. Ich meine ich habe da 11.000 DM 1971 für gezahlt. Am Motor war Cevert eingeschlagen. Aber mit dem Motor war der Wagen ja nicht original. Wir wollten auf kleineren Veranstaltungen in der Prototypenklasse fahren. Mir war das Ding zu giftig. Herrmann Unold war da schon besser "beschlagen" und hatte auf Flugplatzrennen wie Kaldenkirchen, Mendig ect. mit gefahren. Meine Meinung und auch von Hermann in Sachen "bescheiden" war in erster Linie die "Straßenlage" hier eben verglichenen mit ähnlich starken Autos wie Chevron B8, Lola u.s.w. Ich bin kein Fahrwerkspezialist, aber ich meine mit diesem Rahmen kann das auch nicht besonders gut werden. Es ist eben ein besonders exotischer Rennwagen, aber sicher kein besonders guter. Um so schöner für die Sammler. Es waren doch auch recht "banale" Teile mit wirklich guten Rennteilen gemischt. Z.B. die Lenkung vom Spitfire! Ich erinnere mich noch an einen Ouwner in Wien. Der setzte den auch ein mit kleinen Frontspoilern. Auch Jacki Oliver (später Arrowsbesitzer) ist das Ding mal in jungen Jahren) beim 1.000 km - Rennen auf den Ring gefahren. Als Werkswagen mit so Luftschnorchel drauf. Ich meine das Bild war mal in einem Jahrgang von AUTOJAHR drin. Sicher mit der "ominösen" Tecalemit - einspritzung. Mit dem originalen Lotus-Ford TwinCam hatten die Spitzenwerte von gegen 180 PS? Bis später, mailen Sie nur, es bleibt interessant.
D.Buchholz
Mystery Cars
47s and 47 lookalikes that cannot be classified yet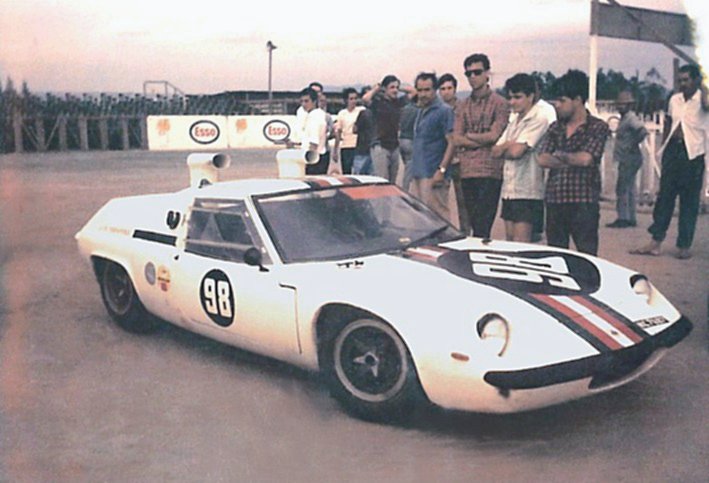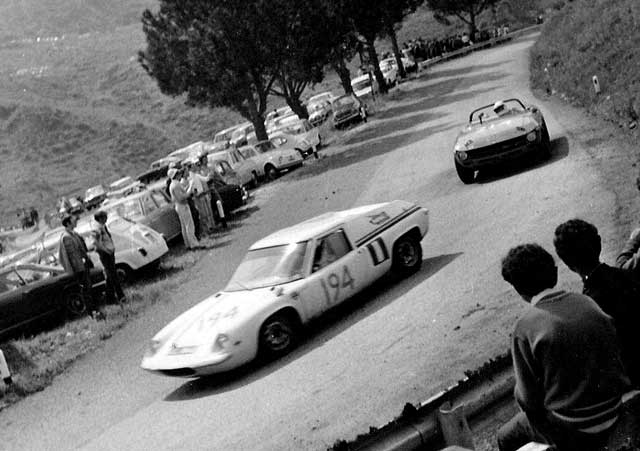 46 Targa Florio 1970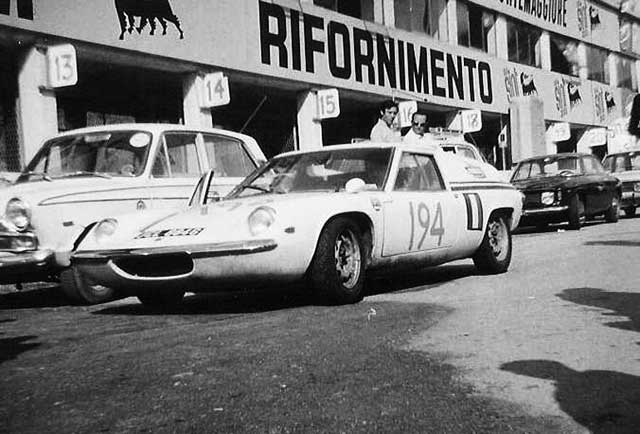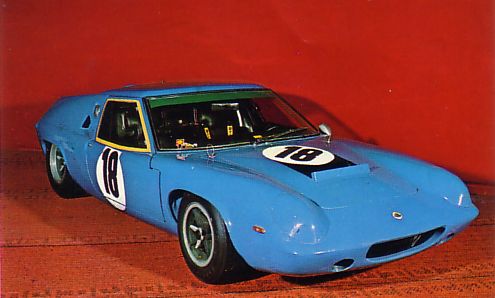 46/47 FVA 1971
Europa S1 pictures showing a strong resemblance between Mk 46 and Mk 47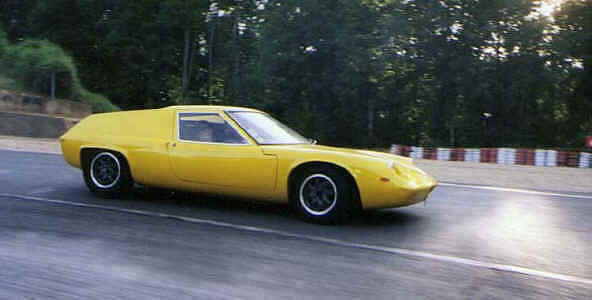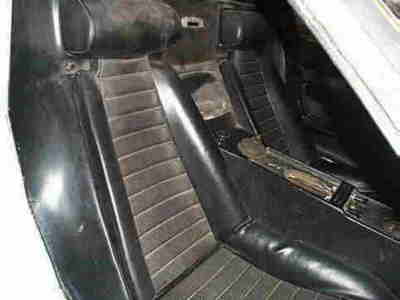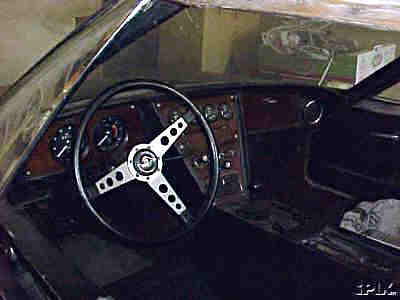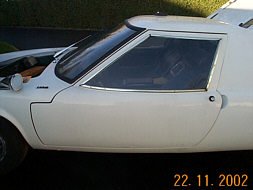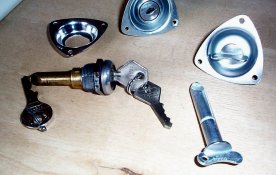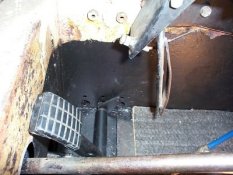 "Sports Car World" Australia 2/69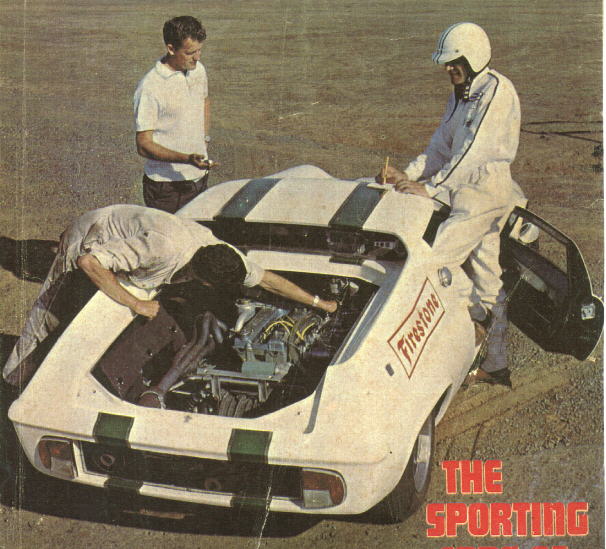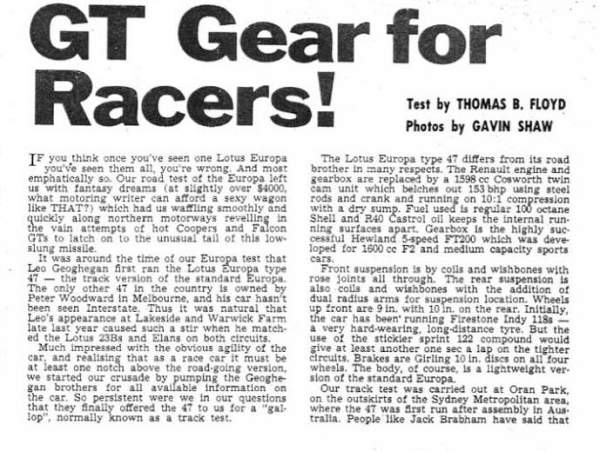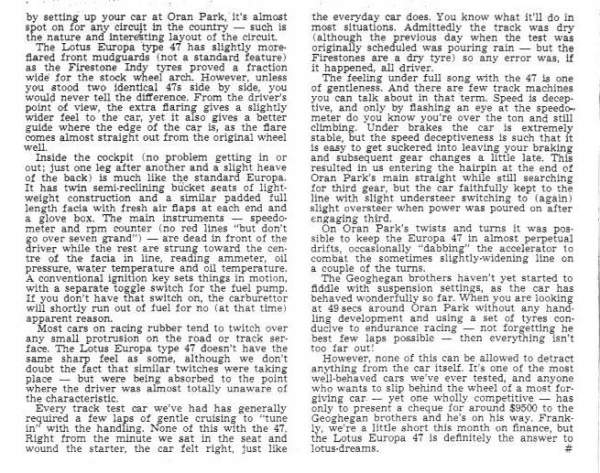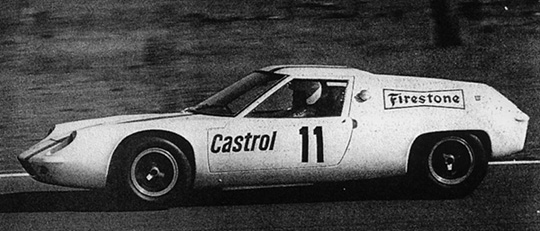 No 27 in full swing
Interpress Magazine Budapest Oct 1981 featuring Bill Friend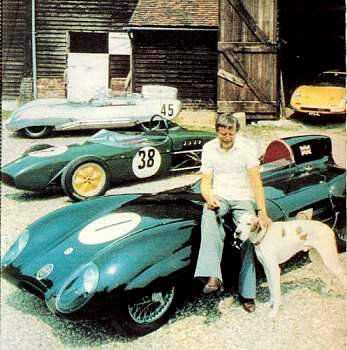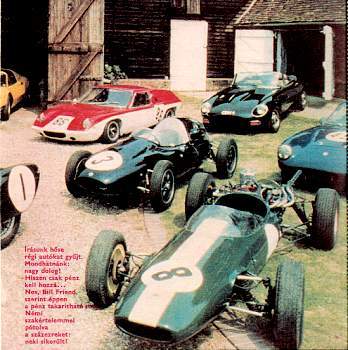 47GT-79 prior to the final coating
Last Official Appearance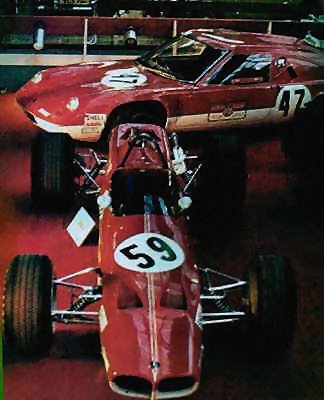 Works spare car without chassis number, later sold to Austrian racing driver Erich Glavitza
Triest Opicina 1969
Brands Hatch 1989 Historic Racing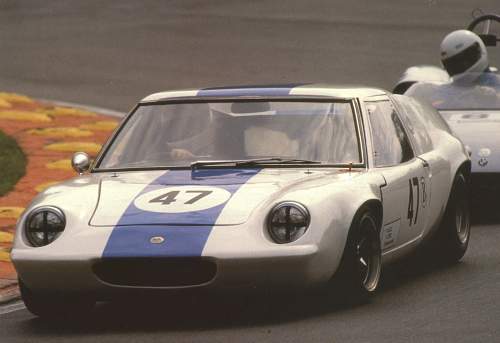 Erwin Wyrsch

Still going strong: George Hadfield in ex V.Walker 47GT-53