914-6 page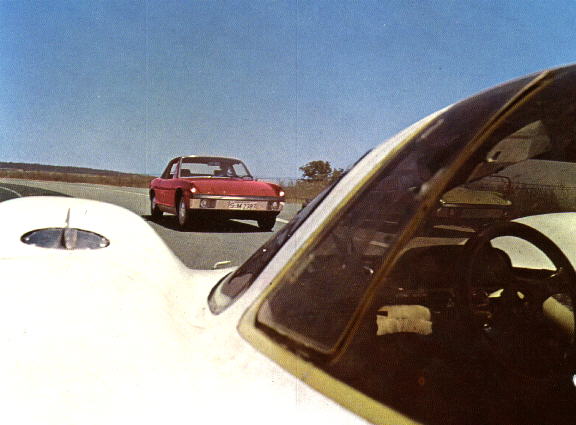 There are just about 125 914-6es registred in Germany today according to the central register. The amount of cars that you are likely to see in traffic is 30. The total figure of manufacture is 3332. They rust and restoration is as costly as with the 911 of the time, because the VW parts reduce themselves to a handful, despite of the saying that is a joint venture. Every hardstricken owner can approve that it is the real thing. Naturally the driver can say so as well. It feels like a 911 that has been sorted wonderfully but somebody replaced the gearshift linkage with a rope and forgot to put the seats back in.The main difference apart from a driving position which is uncomparably better is that you can drive behind another sportscar very closely and savely (and overtake). With a contermporary 911 you have to have a gap of ca 30 yds emergency space and rearrangement aerea and you never get really close to charge. Rumors about problems in the wet are rubbish. One has everytime in the word to make a propper adjustment at the wheel. If you start to increase tyre size it starts hitting back in corners because of its soft structure, which doses not get better within the years.
As an everyday car it is an absolute success. There is no car in the world whose corners are better visible from the driver`s seat. And it has boot space like a VW Golf.
Compared with a Boxter, a car with absolutely identical design pilosophy , I need not mention which one for me is more desirable. There is nothing that is really better in the new car except seat and top speed. And what a difference the engine makes!
(But the girls don`t like it!)
featuring the Gaskocher-wheels made by Mahle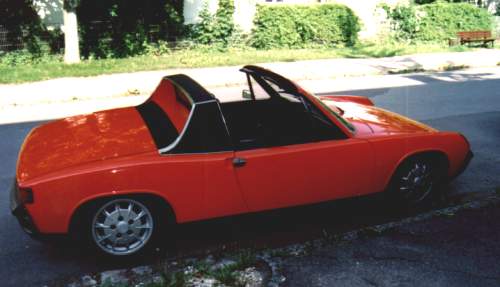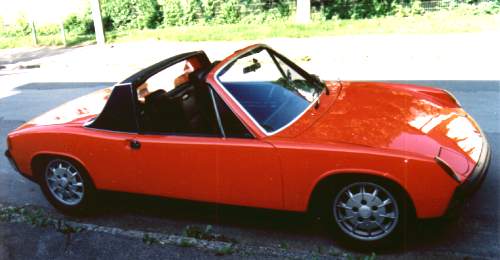 No 1678 at Techno Classica Motor Show in 1995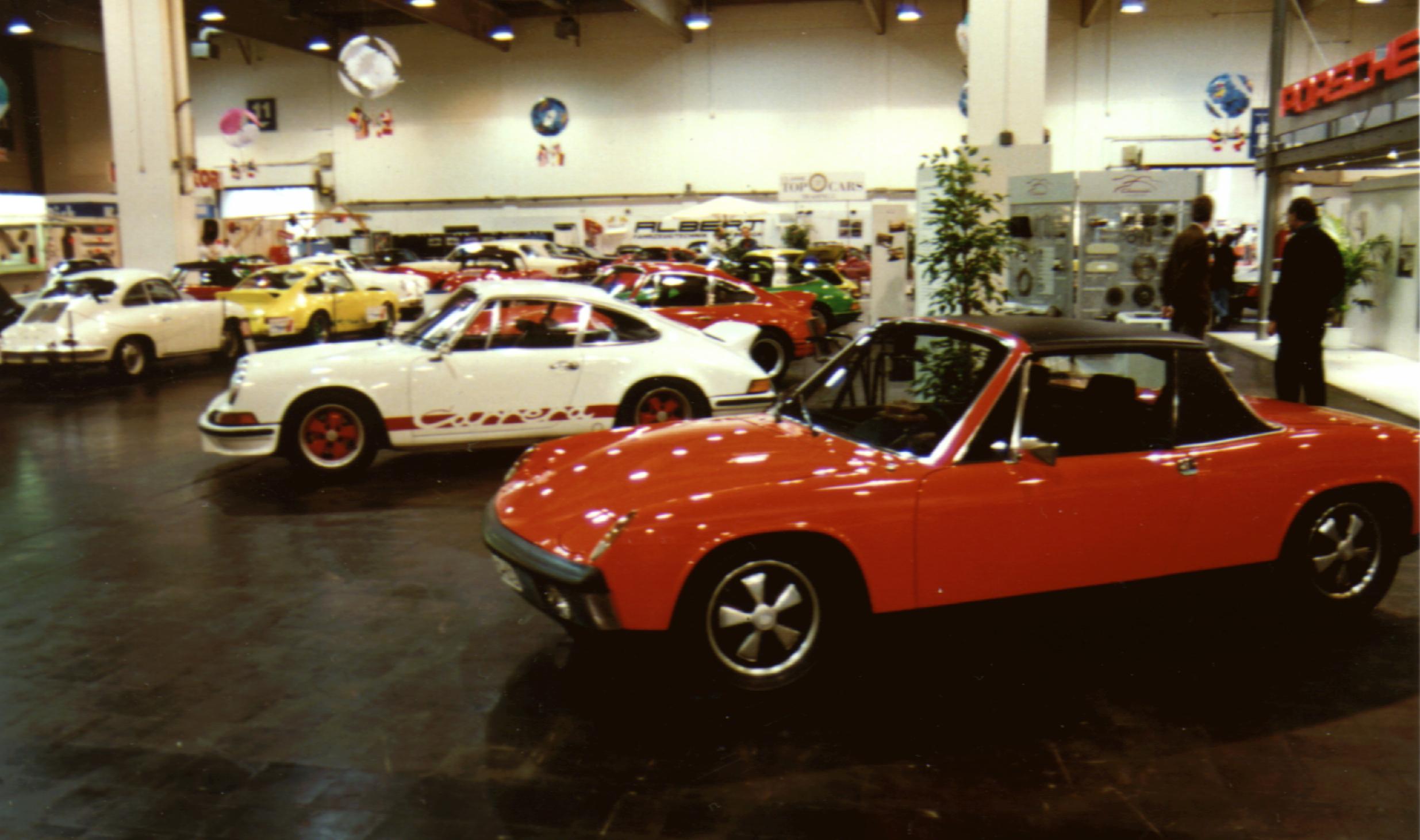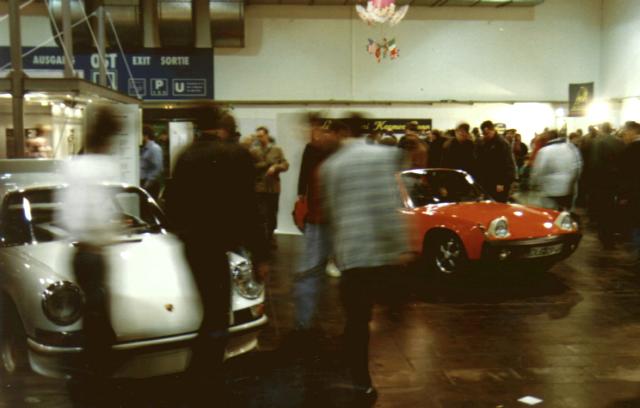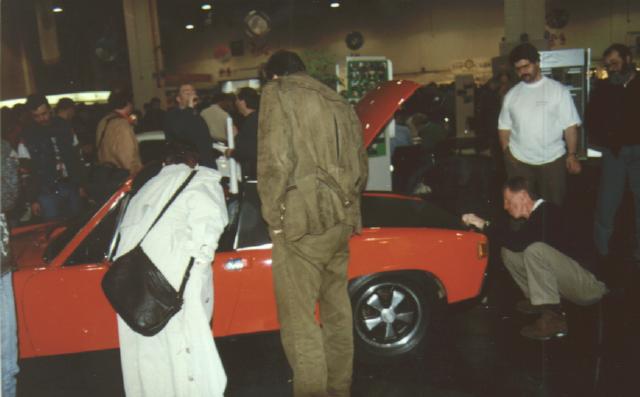 Walter Röhrl signs.
Röhrl test drove 914-6 in 1970 and remembers a very enjoyable car with a tendency to turn arround the vertical axle rather quickly
No 1678 at 125th Anniversary of Automobiles Stuttgard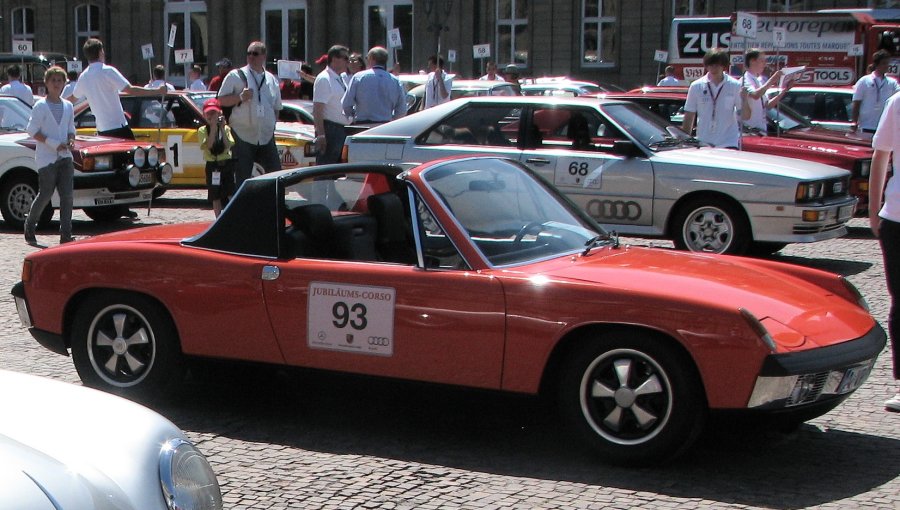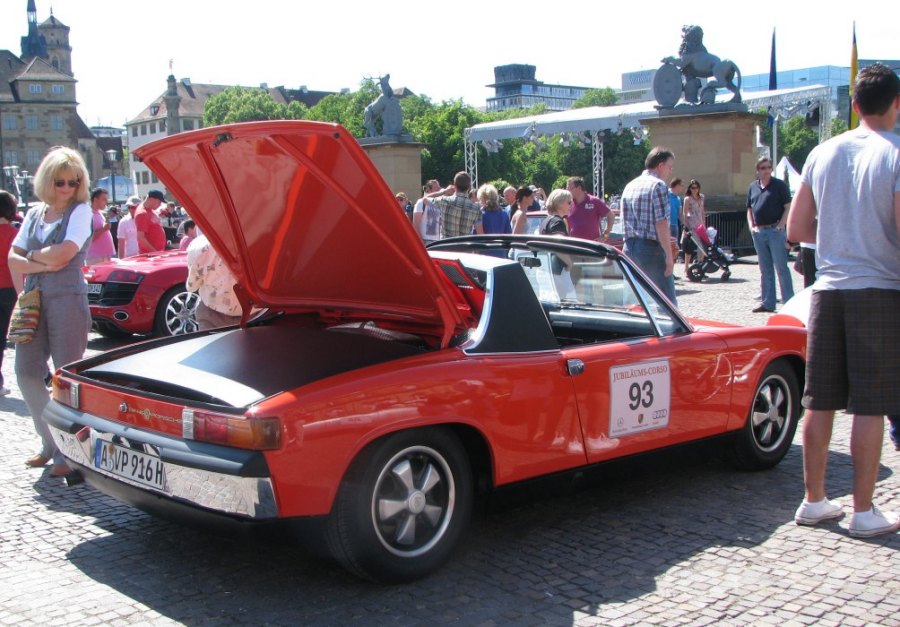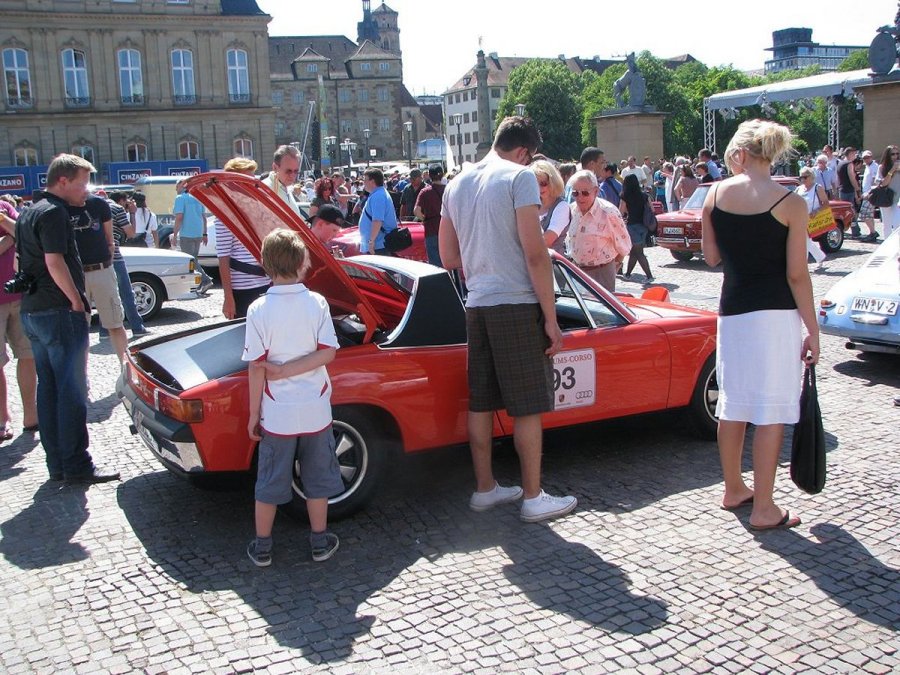 No 1678 at RetroClassics Stuttgart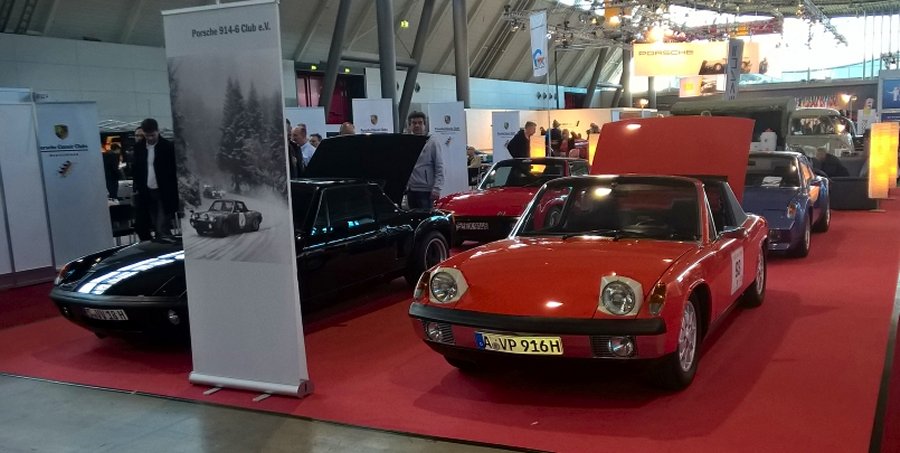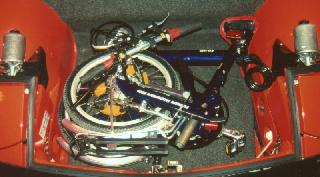 If you consider to buy a folding bike for your 914, take a Birdy

for best fitting

You can also carry malfunctioning LOTUS

engines
If you own one, join the Club!