Inhaltsverzeichnis

Contents
---
Informationen zu BLAUE / Rote Jugoslawische PAESSE - UNMIK-Papiere
---
NEW: KMDLNJ - CDHRF is working again in distributing reports ! (see below)
---
---
---
---
RELEASE PRISONERS NOW!
TË LIROHEN MENJËHERË TË BURGOSURIT!
As there are
877
Kosova-albanian prisoners wrongly detained in serbian prisons, we start this
EMAIL-ACTION.

YOUR HELP IS NEEDED!!
We would like to gather as many email-senders
as there are prisoners left in serbian jails.
IF YOU WANT TO JOIN THIS ACTION, please visit
http://www.kosova-info-line.de/APP
I'm concerned about missing and "detained" Non-Albanians from Kosov@ too,
but so far have not enough concrete information.
If you are able to do give some, please mail me Mail

senden
Donnerstag, 9. November 2000, 17.30 - 18.00 Uhr Demonstration in Dillingen
Wir stehen auf
für Menschlichkeit und Toleranz
mehr
MUT
gegen die Gewalt

von

des

r

R
echts
-----------------------------------------------------------------------------------------------------------------------------
deutschsprachige NACHRICHTEN http://www.kosova-info-line.de
Kosova-Info-Line

Informationsdienst mit
aktuellen Meldungen, Berichten und
Kommentaren aus und zu Kosova
Kommentare / Ausgewählte Texte

**

Weihnachtslied, Eine Gespenstergeschichte, von Charles Dickens
htm-Datei oder zum Runterladen als RTF-Datei (196 KB)
A CHRISTMAS CAROL by Charles Dickens
htm-file or for Download as RTF-file (178 KB)
**
Dazu schreibt Divi Beineke, webmaster der Internetseiten "Wiederaufbau":

"Hilfe für Menschen in Kosova
- materiell und menschlich -
für
den Wiederaufbau ihres Landes und die Entwicklung einer friedlichen Gesellschaft"

Das ist das Motto der Website "Wiederaufbau Kosova",
die überarbeitet und mit neuer Adresse ihren Betrieb wieder aufgenommen hat.

Unter:
http://www.bndlg.de/~wplarre/Wiederaufbau/
dient diese Website als Podium zum Austausch von Angeboten und Gesuchen
(z.B. Arbeitskräfte, Material, Transporte ...) für die Hilfe beim Wiederaufbau.

Privatleute, aber auch Firmen und alle Hilfsorganisationen sind eingeladen,
hier ihre Angebote und Gesuche zu veröffentlichen!
--
Wiederaufbau Kosova - Reconstruction Kosova
Rindërtimi i Kosovas - Obnova Kosova
http://www.bndlg.de/~wplarre/Wiederaufbau/
WDR - Westdeutscher Rundfunk - Sendungen vom 29. Januar 2001
Arnsberg will seine Kosovo-Albaner behalten

Reise in den Kosovo ==> arnsberg-010129.htm
Bitte an mögliche Interessenten weiterleiten !
Wirtschaftskontakte zu Kosov@:

IHKs richten bayerisches Wirtschaftsbüro in Prishtina ein

Delegationsreise der Kontaktbörse Kosovo Frühjahr/Sommer 2001

Ein Schreiben der IHK Augsburg, Euro Info Centre, in dem die Pressemitteilung etwas konkreter ausgeführt wird, können Sie hier lesen, ebenfalls das Inhaltsverzeichnis eines "Kosovo-Leitfaden: Marktstudie, Programme und Institutionen in der Balkanregion" (20 Euro).
Bei Herrn Welz (e-mail: welz@augsburg.ihk.de) können Sie diesen Leitfaden bestellen und/oder sich über die für Frühjahr/Sommer geplante Delegationsreise der Kontaktbörse Kosovo erkundigen.
==> IHK-Augsburg-Wirtschaftskontakte-010203.htm
FLORA BROVINA
has been released
[ more ... ]



some texts about / from Natasa Kandic
http://www.bndlg.de/~wplarre/GENDER-AUDIT-OF-RECONSTRUCTION-PROGRAMMES--ccGAudit.htm
Gender Audit of Reconstruction Programmes in South Eastern Europe
By Chris Corrin
The Urgent Action Fund
and
The Women's Commission for Refugee Women and Children
June 2000
TABLE OF CONTENTS
Preface / Executive Summary / Introduction / United Nations Mission in Kosova / Stability Pact for South Eastern Europe / Appendices
Bericht:

Bericht einer Reise in den Kosovo
vom 14.4.2000 bis 25.4.2000
Ernst-Ludwig Iskenius, Monika v. Mirbach
Villingen-Schwenningen, 3. Mai 2000

"Ziel unserer Reise war es, an Hand von konkreten Beispielen die Bedingungen im Kosovo kennenzulernen, mit denen Flüchtlinge, die aus Deutschland zurückkehren, konfrontiert werden."

Refugio Villingen-Schwenningen
Kontaktstelle für traumatisierte Flüchtlinge e. V.
Bericht:

Esat's Heimreise in das Kosovo
nach Zhazh nördlich von Mitrovica
begleitet von Helmut Stapf
vom 28.06. - 04.07.2000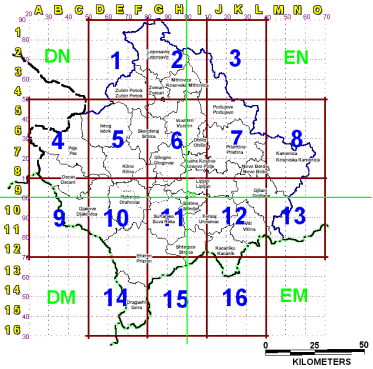 very good printable
Kosov@ road Atlas (pdf)
(albanian and serbian names)
and many other
USEFULL information about Kosov@
==> copy(taken on 3 March 2000, new formated )
of http://www.reliefweb.int/hcic/
Viele kleine Leute an vielen kleinen Orten,

die viele kleine Schritte tun,

können das Gesicht der Welt verändern.

Artikel im Gemeindebrief "Der Glockenträger" (Nr. 48 - Oktober 1999)
der Evangelisch-Lutherischen Bethlehemgemeinde Wertingen
viele-kleine-Leute.htm
APPEAL to PRAVOSLAVLJE PRESS, Serbian Orthodox Church
but the mail was returned due to unknown mailer error 255
---
Einige Informationen zur Rückkehr / Rückführung von Kosov@-Albanern
aus Deutschland, Schweiz oder Österreich nach Kosov@
rueckkehr01.htm
---
# Brief: Bundesministerium des Innern, 23. August 1999
# Mail an Bundesinnenminister Otto Schily vom 28.6.1999
# Rund 200.000 Kosovo-Albaner sollen Deutschland verlassen - AP 28.6.1999
# Freiwillige Rückkehr der Kosovo-Albaner soll gefördert werden - AP 26.8.1999
# Erster Direktflug mit Kosovo-Flüchtlingen nach Pristina - AP 20.8.1999
# Freiwillige Kosovo-Rückkehrer erstmals auf direktem Weg nach Pristina - BMI Pressemitteilung 13.8.1999
# Noch rund 11.000 Kosovo-Vertriebene in Deutschland - AP 12.8.1999
# Schweiz hebt kollektive Aufnahme von Kosovo-Flüchtlingen auf - AP 11.8.1999
# Südwesten fordert baldige Rückführung von Kosovo-Flüchtlingen - AP 6.8.1999
# Grüne sehen nur freiwillige Rückkehr der Kosovo-Flüchtlinge - AP 29.7.1999
# Erste Kosovo-Flüchtlinge aus Bayern kehren zurück - AP 16.7.1999

# Freiwillige Rückkehr nach Kosova - Position der SFH (Schweizerische Flüchtlingshilfe) 10.08.1999
# Beckstein und Schäuble fordern Flüchtlingskonferenz - AP 30.09.1999
rueckkehr01.htm
---
Helft KOSOVA ! KOSOVA needs HELP !
Landkarten von Kosova Maps of Kosova
KARTE in albanisch kosova-map.htmalbanian MAP
or more detailed map
detailiertere

KARTE in albanisch

more detailed albanian MAP

weitere Landkarten von Kosova other Maps of Kosova

newmap04.htm (197 KB)
Links to other sources of Kosova-maps
http://www.usia.gov/regional/eur/balkans/kosovo/maps/maps.htm (with links to further sources)
http://www.lib.utexas.edu/Libs/PCL/Map_collection/Kosovo.html (with links to further sources)
http://www.albanian.com/main/maps/index.html
http://www.gov.yu/kosovo_facts/srj-maps.html
Human Rights Violations against non-albanian Kosovars - List of Reports

Suchdienste für Kosova-Albanische Flüchtlinge


Petitionvon 27 Kosov@-Albanern am 18. Juni 1999
für eine humane "Altfall"-Regelung
für ein menschlicheres Ausländerrecht
und insbesondere das Recht auf Arbeitserlaubnis

50.000 Soldaten für die Kosovo-Friedenstruppe => Information und
Deutsche Beteiligung KFOR - Ablauf => Graphiken


hilfreiche Erzählungen für kosov@-albanische Kriegs-Flüchtlinge - in albanisch
von / byShqipe Malushi
helpfull tales for kosov@-albanian war-refugees - in english
---

berlin02.htm Aushungern, obdachlos aussetzen, illegalisieren -
die Umsetzung des Asylbewerberleistungsgesetzes in Berlin
von Georg Classen, Flüchtlingsberater bei der Passionskirche in Berlin
Artikel erhalten am 14.2.1999

mit Ergänzungen am 16.2.1999

Asylbewerberleistungsgesetz - Links zu aktuellen Informationen und Dokumenten
---

berlin01.htm Kriegsflüchtlinge in Berlin - Eine Weihnachts-Lektüre ?
Verwaltungsgericht Berlin: Butterbrot und Fahrkarte in den Kosovo ist alles,
was Kriegsflüchtlinge jetzt noch beanspruchen können
Dezember 1998
---

Nachrichten von ALBANEWS und anderen - news from ALBANEWS and others


in Deutsch

in English

Please note:

the numbering ..a,..b,..c here is
not the numbering of KIC

ALBANEWS
Kosova
Information
Center
und andere

Nachrichten vom 10.3.1999
News and Daily Report 1716

Ab dem 12.November.1998 Since November 12,1998
werden bis auf weiteres nur die reports von CDHRF auf diesen Webseiten aktualisiert !
on these websites only the reports from CDHRF will be updated !

ALBANEWS
Kosova
Information
Center
und andere

Nachrichten vom 11.11.1998
Nachrichten vom 10.11.1998
Nachrichten vom 09.11.1998

ALBANEWS
Kosova
Information
Center
and others

News and Daily Report 1609a
News and Daily Report 1608a
News and Daily Report 1607b
frühere Nachrichten
earlier news

Bitte beachten: Die Berichte 1252 - 1488a sind nicht mehr auf dem Server verfuegbar.

Please note: The reports 1252 -1488a are not any longer available on the server.

Berichte von Menschenrechtsorganisationen - reports from human rights organisations
KËSHILLI PËR MBROJTJEN E TË DREJTAVE DHE TË LIRIVE TË NJERIUT
COUNCIL FOR THE DEFENCE OF HUMAN RIGHTS AND FREEDOMS


On 13 January 2001:
KMDLNJ / CDHRF has a website: http://www.cdhrf.org/ e-mail: office@cdhrf.org

KËSHILLI PËR MBROJTJEN E TË DREJTAVE E TË LIRIVE TË NJERIUT
COUNCIL FOR THE DEFENCE OF HUMAN RIGHTS AND FREEDOMS
Rr. Zdrini, 38000 Prishtinë-Kosovë; tel. 381 (0) 549006 fax: 381 (0) 38 549007
E-mail: kmdlnj@albanian.comcdhrf@albanian.com http://www.albanian.com/kmdlnj


---


Betreff: CDHRF New address
Datum: Mon, 30 Aug 1999 14:58:32 -0700
Von: "Council for the Defence of Human Rights and Freedoms-Prishtina"
<cdhrf@albanian.com>

COUNCIL FOR THE DEFENCE OF HUMAN RIGHTS AND FREEDOMS-PRISHTINA

ADDRES: ZDRINI, 38000 PRISHTINA,
+381 38 549 006
+381 38 549 007
___________________________________________________________________
Betreff: [ALBANEWS] Informate: Adresa e re e KMDLNJ-se Prishtine
Datum: Thu, 26 Aug 1999 12:32:05 GMT
Von: Ibrahim Makolli <ibrahimmakolli@HOTMAIL.COM>

Keshilli per Mbrojtjen e Lirive e te Drejtave te Njeriut me seli ne Prishtine, tanie tutje gjendet ne lokacion te ri. Lokali gjendet prapa Gjykates se Qarkut ne Prishtine.
Tel nr. 00381(0)38549006
fax nr. 00381(0)38549007

e-mail i perkohshem: ibrahimmakolli@hotmail.com

cdhrf@albanian.com
kmdlnj@albanian.com

Ibrahim Makolli, KMDLNJ Prishtine
former address:
KËSHILLI PËR MBROJTJEN E TË DREJTAVE DHE TË LIRIVE TË NJERIUT
COUNCIL FOR THE DEFENCE OF HUMAN RIGHTS AND FREEDOMS
Rr. Vellusha 46, 38000 Prishtinë - Kosovë; tel&fax: 381 (0) 38 36 965 & 530 409
http//:www.albanian.com/kmdlnj e-mail: kmdlnj@albanian.com
KMDLNJ
Menschen-
rechts-
organisation
in Pristina

Monatsbericht November 2000
Monatsbericht Oktober 2000
Monatsbericht September 2000
Monatsbericht August 2000
Monatsbericht Juli 2000

Bericht Nr 506
16.7. bis 23.7.2000
Bericht Nr 505
09.7. bis 16.7.2000
Bericht Nr 504
01.7. bis 09.7.2000
Bericht Nr 503
25.6. bis 30.6.2000
Bericht Nr 502
18.6. bis 25.6.2000
Bericht Nr 501
11.6. bis 18.6.2000
Bericht Nr 500
01.6. bis 11.6.2000
Bericht Nr 498
14.5. bis 21.5.2000
Bericht Nr 497
7.5. bis 14.5.2000
Monatsbericht April 2000
Vierteljahresbericht
Januar - Maerz 2000
Monatsbericht Januar 2000
Bericht Nr 481
16.1. bis 23.1.2000
Bericht Nr 480
9.1. bis 16.1.2000
Bericht Nr 479
1.1. bis 9.1.2000
Jahresbericht1999
Bericht Nr 478
26.12. bis 31.12.1999
Bericht Nr 477
19.12. bis 26.12.1999
Bericht Nr 476
12.12. bis 19.12.1999
Bericht Nr 475
5.12. bis 12.12.1999
Bericht Nr 474
1.12. bis 5.12.1999
Bericht Nr 473
21.11. bis 30.11.1999
Bericht Nr 472
14.11. bis 21.11.1999
Bericht Nr 471
7.11. bis 14.11.1999
Bericht Nr 470
1.11. bis 7.11.1999

CDHRF
Council for the Defence of Human Rights and Freedoms
Prishtina

Monthly Report November 2000
Monthly Report October 2000
Monthly Report September 2000
Monthly Report August 2000
Monthly Report July 2000

Report No 506
from 16 July until 23 July 2000
Report No 505
from 09 July until 16 July 2000
Report No 504
from 01 July until 09 July 2000
Report No 503
from 25 June until 30 June 2000
Report No 502
from 18 June until 25 June 2000
Report No 501
from 11 June until 18 June 2000
Report No 500
from 01 June until 11 June 2000
Report No 498
from 14 May until 21 May 2000
Report No 497
from 7 May until 14 May 2000
Monthly Report April 2000
Quarterly Report
January - March 2000
Monthly Report January 2000
Report No 481
from 16 Jan until 23 Jan 2000
Report No 480
from 9 Jan until 16 Jan 2000
Report No 479
from 1 Jan until 9 Jan 2000
Annual Report 1999
Report No 478
from 26 Dec until 31 Dec 1999
Report No 477
from 19 Dec until 26 Dec 1999
Report No 476
from 12 Dec until 19 Dec 1999
Report No 475
from 5 Dec until 12 Dec 1999
Report No 474
from 1 Dec until 5 Dec 1999
Report No 473
from 21 Nov until 30 Nov 1999
Report No 472
from 14 Nov until 21 Nov 1999
Report No 471
from 7 Nov until 14 Nov 1999
Report No 470
from 1 Nov until 7 Nov 1999

KMDLNJ
Menschen-
rechts-
organisation
in Pristina

CDHRF-990928.htm

CDHRF
Council for the Defence of Human Rights and Freedoms
Prishtina

COMMUNIQUE September 28, 1999

KMDLNJ
Menschen-
rechts-
organisation
in Pristina

CDHRF-990923.htm

CDHRF
Council for the Defence of Human Rights and Freedoms
Prishtina

Prishtina, September 23, 1999
REPORT ON THE VIOLATION OF THE HUMAN RIGHTS AND FREEDOMS DURING THE ARMED CONFLICT IN KOSOVA
12.02.1999
killed990212.htm
CDHRF: The list of the killed persona in Kosova
- from January 1st until February 12, 1999
22.01.1999
year1998.htm
CDHRF: Report on the violation of human rights and freedoms in Kosova in the course of 1998

Pishtina, 22 January, l999

KMDLNJ
Menschen-
rechts-
organisation
in Pristina

Bericht Nr 462
7.3. bis 14.3.1999
Bericht Nr 461
1.3. bis 7.3.1999
Monatsbericht Februar 1999
Bericht Nr 460
21.2. bis 28.2.1999
Bericht Nr 459
14.2. bis 21.2.1999
Bericht Nr 458
7.2. bis 14.2.1999
Bericht Nr 457
1.2. bis 7.2.1999
Monatsbericht Januar 1999
Bericht Nr 456
24.1. bis 31.1.1999
Bericht Nr 455
17.1. bis 24.1.1999
Bericht Nr 454
10.1. bis 17.1.1999
Bericht Nr 453
1.1. bis 10.1.1999
Jahresbericht1998

CDHRF
Council for the Defence of Human Rights and Freedoms
Prishtina

Report No 462
from 7 Mar until 14 Mar 1999
Report No 461
from 1 Mar until 7 Mar 1999
Monthly Report February 1999
Report No 460
from 21 Feb until 28 Feb 1999
Report No 459
from 14 Feb until 21 Feb 1999
Report No 458
from 7 Feb until 14 Feb 1999
Report No 457
from 1 Feb until 7 Feb 1999
Monthly Report January 1999
Report No 456
from 24 Jan until 31 Jan 1999
Report No 455
from 17 Jan until 24 Jan 1999
Report No 454
from 10 Jan until 17 Jan 1999
Report No 453
from 1 Jan until 10 Jan 1999
Annual Report 1998

frühere Berichte

earlier reports

10.12.98
10Dec98.htm
CDHRF: The speech delivered to mark the 50th Anniversary of the adoption of the Universal Declaration on Human Rights

Prishtina, December 10, 1998

09.12.98
lista981209.htm
! 654 KB!
The List Of Those In Pre-Trial Detention And Those Serving Their Prison Term - January-November 1998
23.11.98
child02.htm
Joint statement from the Kosovo Children's Group
On the 20th November
Anniversary of the adoption of the UN Convention on the Rights of the Child

Mon, 23 Nov 1998

20.11.98
child01.htm
DESPITE OF ALL - CHILDREN WILL SURVIVE
The CDHRF Statement to mark the anniversary of the UN Convention on the Rights of the Child - Fri, 20 Nov 1998
10.11.98
kill9811.htm
! 744 KB !

LISTA E PERSONAVE TË VRARË E TË MASAKRUAR NGA FORCAT SERBE NË PERIUDHËN JANAR-NENTOR 1998

THE LIST OF THE KILLED AND MASSACRED BY THE SERBIAN FORCES AS OF JANUARY-NOVEMBER 1998
CDHRF Prishtina
KMDLNJ-Prishtine

You can find the list of the killed and mutilated persons in the following address:
http://albanian.com/kmdlnj/showdoc.cgi?file=shqip/periodike/lista.htm

29.09.98
stat2909.htm
STATEMENT ON THE LATEST DEVELOPMENTS IN KOSOVA
AND ORGANIZED STATE VIOLENCECouncil for the Defence of Human Rights and Freedoms in Prishtina, Wed, 30 Sep 1998
18.07.1998
rahovec1.htm
THE MASSACRE PERPETRATED BY THE SERBIAN ARMY AND ARKAN'S PARAMILITARY UNITS IN RAHOVEC

CDHRF Prishtina, 21.07.1998

To: The Ambassadors of Contact Group Countries in Belgrade Sub-CDHRF in Deçan 21.07.1998

frühere Berichte

earlier reports
CDHRF Prishtina
KMDLNJ në Prishtinë

In this site you can find the materials of the Council for the Defence of Human Rights and Freedoms based in Prishtina in both English and Albanian
Në këtë faqe mund të gjeni materialet e Këshillit për Mbrojtjen e të Drejtave dhe të Lirive të
Njeriut në Prishtinë në gjuhën shqipe dhe angleze

http://www.albanian.com/kmdlnj

In this site you can find the lists of those killed, arrested and sentenced, photos of the violence exerted in Kosova as well as the latest daily, weekly and monthly reports of the CDHRF.
Në këtë faqe mund të gjeni listat e të vrarëve, të arrestuarve dhe të të dënuarve si dhe foto
nga dhuna në Kosovë si dhe raportet më të fundit të Këshillit për Mbrojtjen e të Drejtave
dhe të Lirive të Njeriut në Kosovë.

http://www.kosovainfo.com/HUMAN.htm

Ahmetj00.htm Sevdie AHMETI
The Center for the Protection of Woman and Children, Prishtina, Kosova
COPY of http://www.neww.org/kosova/kosovapg2.htm

Ahmetj03.htm THE RIGHT TO LIFE AND SURVIVAL AND SOME FACTS ON
SCHOOLS DAMAGED IN KOSOVA AS A RESULT OF WAR
THE VIOLATION OF HUMAN RIGHTS IN PRACTICE,
ETHNIC CLEANSING
by SEVDIE AHMETI, Human Rights Director
Center for the Protection of Women and Children - Prishtine
Tue, 2 Mar 1999

Ahmetj02.htm I HAD TO RUN WITH PAINS, MY BABY DIED...
by Sevdie AHMETI, a Human Rights activist
The Center for the Protection of Woman and Children, Prishtina, Kosova
received Tue, 2 Mar 1999

Ahmetj01.htm FIELD REPORT ON
SOME KLINE MUNICIPALITY VILLAGES OF KOSOVA
by Sevdie AHMETI, a Human Rights activist
The Center for the Protection of Woman and Children,
Prishtina, Kosova
---
International Helsinki Federation for Human Rights
Rummelhardtg. 2/18, A-1090 Vienna, AUSTRIA
Tel. +43-1-402 73 87, 408 88 22
Fax +43-1-408 74 44
E-mail: office@ihf-hr.org
Internet: http://www.ihf-hr.org/
a copy of the startpage ==> www_ihf-hr_org.html
There you find: Rechak Massacre: "A Blunt, Premeditated War Crime"
Aimed at the War-Driven Partition of Kosovo;
OSCE Mission "Impotent Witnesses"
(Vienna, Belgrade, Podgorica, Prishtina, 17 January 1999)
http://www.ihf-hr.org/reports/ar98/ar98yug.htm
ANNUAL REPORT 1998 Federal Republic of Yugoslavia (Serbia and Montenegro)
---
UNHCR001.htm
UN Inter-Agency Update on Kosovo
Situation Report Period Covered: 14-20 October 1998
Kosovo, situation map - 31 July 1998
sfh01.htm KOSOVA:
Situationsentwicklung 13. Oktober – 31. Dezember 1998
SCHWEIZERISCHE FLÜCHTLINGSHILFE - http://www.sfh-osar.ch/
gfbv-03.htm Kosovo: Krieg, Vertreibung, Massaker
Ein Bericht der Gesellschaft für bedrohte Völker August 1998 (Zusammenfassung)

antwort0.htm
Antwort an Herrn/Frau Todorovic
< vitez7srpski@swissonline.ch>
[INKORREKTE ADRESSE]
6.1.1999
prayer98.htm
Friedensdekade 1998
30 Minuten Gebet für den Frieden

nachdenk2.htm

Texte zum Nachdenken
12.08.1999

nachdenk.htm

Texte zum Nachdenken
15.02.1999

index1.htm

Wie kann man Kosova helfen ?
How to help Kosova ?

info001.htm

PRO ASYL zu Kosova
Internationale Helsinki Föderation - Jahresbericht 98

Serbien-Montenegro
IHF-sm97.htm
The IHF Annual Report 1998 Federal Republic of Yugoslavia (Serbia and Montenegro) -embargoed for 27 June 1998
Macedonien
IHF-mc97.htm
The IHF Annual Report 1998 Macedonia
- embargoed for 27 June 1998
Albanien
IHF-al97.htm
The IHF Annual Report 1998 Albania
- is embargoed for 27 June 1998

Informationen von Abgeschobenen/Rückkehrern - informations from deportated/repatriated



Abschiebungen im Spiegel der Presse - deportations in the mirror of press



Informationen über Zurückgekehrte - informations about repatriated

CDHRF
Council for the Defence of Human Rights and Freedoms, Prishtina

THE LIST OF THE REPATRIATED ASYLUM-SEEKERS
AFTER THE GENTLEMEN AGREEMENT SIGNED BETWEEN THE GOVERNMENT
OF THE REPUBLIC OF GERMANY AND YUGOSLAVIA

Berichte über Rückkehrer nach Kosova und Suche nach im Ausland lebenden Familienmitgliedern

zusammengestellt von Wolfgang Plarre

rueck01.htm
aus den Weekly Reports
6. Juli 1997 bis 12. Juli 1998
von KMDLNJ/CDHRF Pristina
Berichte über Rückkehrer nach Kosova und Suche nach im Ausland lebenden Familienmitgliedern

zusammengestellt von Wolfgang Plarre

rueck02.htm

aus den Daily Reports von KIC Kosova Information Center Pristina
neueste Meldung ist vom 11.5.98

GfbV

Gesellschaft für bedrohte Völker

Kurz-Bericht über Kosova

aktualisiert am 7. Maerz 1998

GfbV

Society for threatened peoples

Short Report on Kosova

Update March 7, 1998
GfbV
Gesellschaft für bedrohte Völker

Kurz-Bericht über Kosova

aktualisiert am 8. September 1997
GfbV
Society for threatened peoples

Short Report on Kosova

Update 8 September 1997 (german)

==> Verzeichnis der Hintergrund-Berichte
List of Background-Reports


im Spiegel der Politik: Pressemitteilungen - in the mirror of politics: press releases



Studentenproteste und ihre Unterstützung - student-protests and their support

HOW TO HELP STUDENTS IN KOSOVA - Why Kosova's Students' Protests

How You can help

Why they protest

Einladung

erneute Proteste am 13.3.1998

Invitation

Students' Protest continue
on 13 March 1998

Students in Kosova

update
12.01.1998

How You can help
am
30.12.1997
siehe: Nachrichten von ALBANEWS und anderen
on
30.12.1997
see: news from ALBANEWS and others

Vorbereitung
Studenten-
proteste
am 29.10.1997

in Kosova
1. e-mail vom 28. Oktober 1997
2. e-mail vom 27. Oktober 1997
3. e-mail vom 21. Oktober 1997
4. Pressemitteilung Kinkel (2.10.)
FAX von / an GfbV

preparation
Student's protests
on
Oct 29 1997

in Kosova
1. e-mail from Oct 28 1997
2. e-mail from Oct 27 1997
3. e-mail from Oct 21 1997
4. press release Kinkel (2.10.)
FAX from / to GfbV

Reaktionen

zu 1.10.1997
Studenten-proteste
Berichte - Briefe - Artikel

Reactions

to 10-01-97
Reports - Letters - Articles

Berichte

zum 1.10.1997
Menschenrechtsorganisation
Kosova Information Center Prishtina
Kosova Information Center Prishtina
andere

Reports

on 10-01-97
from CDHRF
from KIC Daily Report 1244
from KIC Daily Report 1245
from others

Kosova

1. Oktober 1997
Was geschah in Kosova am
1. Oktober 1997 ?
e-mails mit Datum 1. Oktober
von ALBANEWS

Kosova

October 1st 1997
What happend in Kosova on October 1st, 1997 ?
e-mails received with date
October 1st from ALBANEWS
Vorbereitung
der Studenten-Proteste in Kosova
Preparation
of Student protests in Kosova
Protest
Einladung zuDemonstration der
Kosova-Albaner 4.10. in Bonn
Protest
invitation to rally of the kosova-albanians in Bonn

Schreiben an / von Politikern/staatliche Einrichtungen - letters to / from politicians/authorities

LINKS auf meine Homepage sind zu finden bei - LINKS to my homepage you can find at
PRO ASYL e.V. http://www.proasyl.de

(nach e-mail Date: Thu, 19 Feb 1998 15:35:51 +0100
From: Herbert Leuninger <h.leuninger@proasyl.de>)

HELP! international e.V. http://home.t-online.de/home/HELP.INTERNATIONAL
neue Web-Adresse ! http://www.help-international.de/


"Büro HELP! international e. V." <buero@help-international.de>



Kosova Humanitarian Aid Organization
P.O. Box 37
Midway City, CA 92655-9998
E-mail: kosova@jps.net
Phone: (714) 892-7283
Fax: (714) 898-0740

http://www.khao.org/

more on these sites ==> index1.htm
homepage of Giovanni Armillotta
http://members.tripod.com/foreignaffairs/armillotta/kos_kla.html
---
wplarre@bndlg.de
Mail

senden

---
Seite geändert am 27.12.2001